Animals in the No Hunting area of the Mine
There are a few opportunities one runs into that just amaze one.
These big horn sheep have come down into the protection of the mining leasehold to eat the lushes green grasses.
And they stand almost without any concern just off the roadway.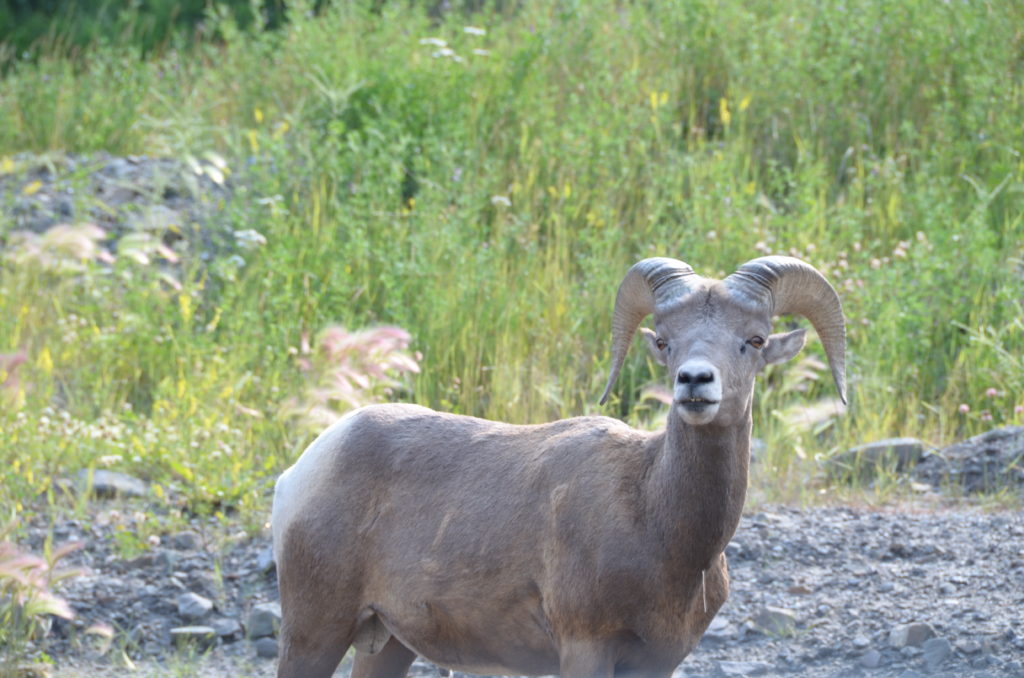 The young ones in the least desirable areas.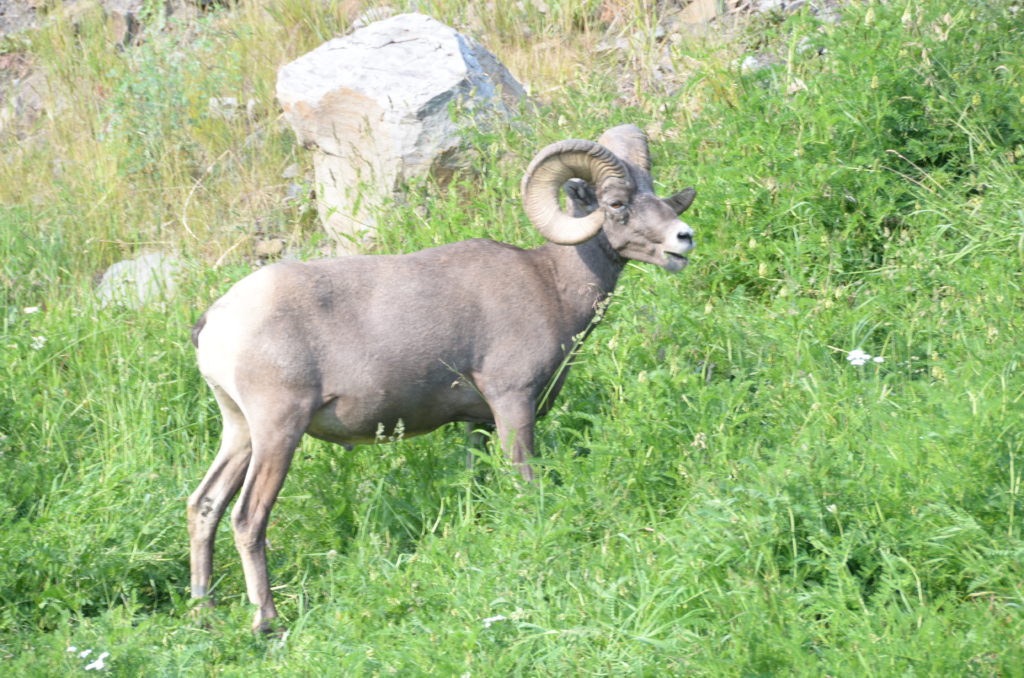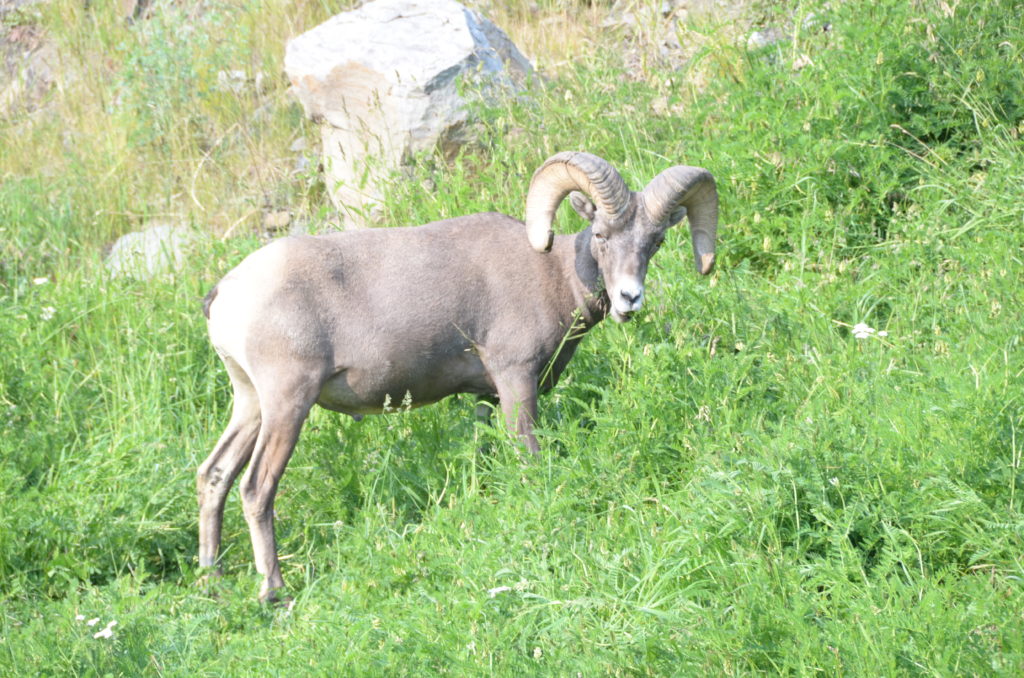 The next oldest in a good spot of green feed.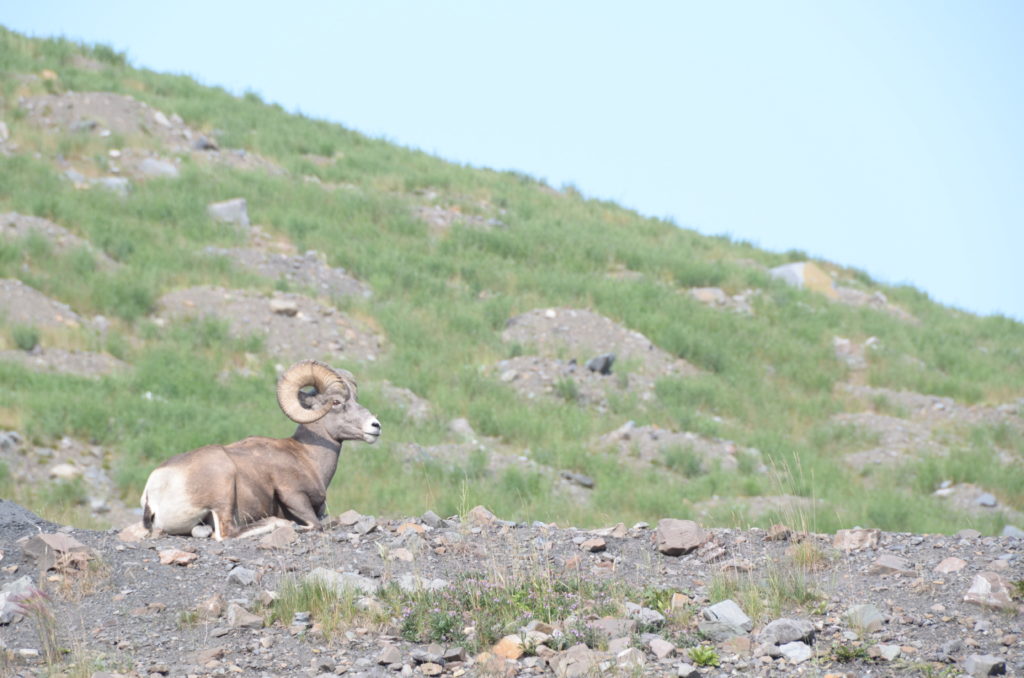 The oldest resting.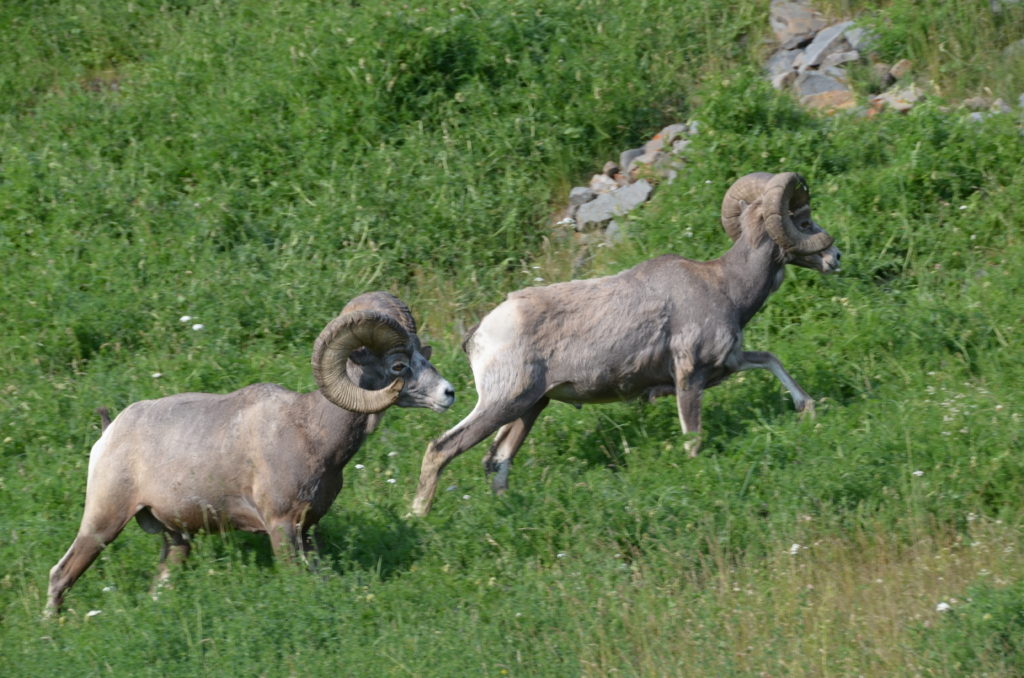 And the other oldest still looking for their hearts desires fulfilled.