Thursday, September 22, 2022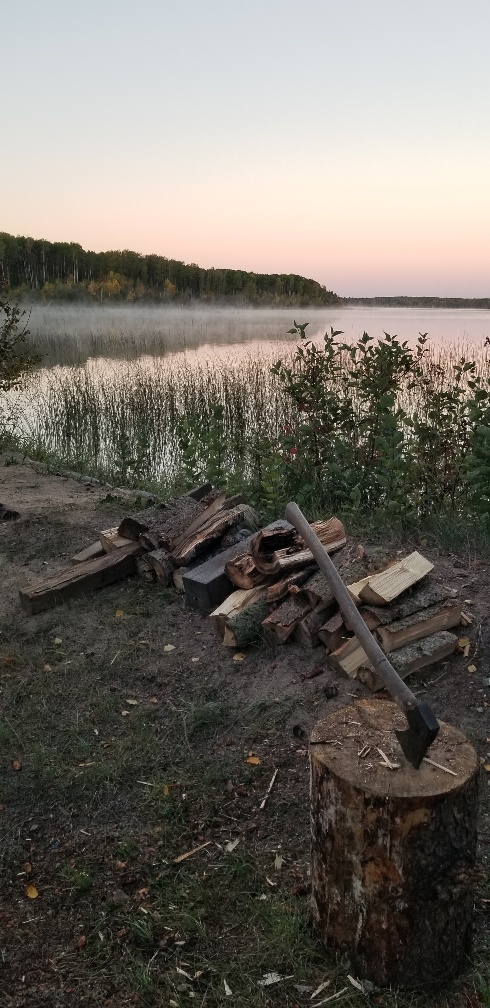 The Fog Rolls In,
The Fog Rolls Out,
Always Fuel Is Needed for
the Fire of Life.
Psalms 89:9
You rule the raging of the sea; when its waves rise, you still them.
Ephesians 1:17
I pray that the God of our Lord Jesus Christ, the Father of glory, may give you a spirit of wisdom and revelation as you come to know him.
Words of Grace For Today
Janet Rogner sat in her rocking chair wondering what had happened. Where had all the time gone? It seemed like yesterday that she and Ted met every day, sometimes on the lake, sometimes on the river, more often at school or on a date. Marriage, 2 kids, divorce, marriage and one more kid. That's what they told her anyway. She did not remember any of it. They told her about the accident that killed her 2nd husband and 2 kids, and how it had left her in a coma for years.
She remembered Ted, but they told her he had died of a heart attack. They had reached out to his wife and two children. They came to visit, but she did not know them at all, even when the son reminded her of how Ted would twirl his finger in the air, like directing music. They said he went on to become a band director like his father, and more. He was an engineer of something called computer science.
She'd seen those things, computers. But they made no sense to her at all. They said they set her's up to just listen and respond to her. So she swore at it nearly every hour. It still did nothing.
Now she looked in the mirror as the sun rose. Another day. Who was that old woman in the mirror anyway?
Then one day the storm gates broke open with memories that sent her scurrying for her bed, where she curled up to hide from them, from all the wonderful and beautiful memories, the challenges she and her husband and her friends had met with varying success, and then she remembered the old woman in the mirror and the accident and the deaths of her husband and her children.
It was days that she spent curled up, trying to hide from the pain. Until one day her son, Bill, walked in. She recognized him and he sat with her. He said he had come for years every week, but then he had to move for work and his wife's job and his two children's schooling, in computer science. And Janet remembered she had been good with computers, though she never had a degree, she knew more than most programmers and technicians.
They talked for hours, as Bill helped her remember things that were just on the edge of her awareness. He had to go but he came back then every day for a week and then once a week. The memories flooded in, like an angry sea in a hurricane at first, and then they started to organize, settle, smooth out. She started to dance in the morning. She swore at the computer, for the fun of it, before she sat down to type in her journal.
One day she saw a photo on line. It caught her, bounced her up out of her chair and tossed her back against the furthest wall. She didn't know why. As the raging storm settled, she dared to look again. It was a photo of a lake, like the ones her family lived on through her High School years. Memories flooded in, of her mom walking with her and Bill. He was her first love. She'd never told her husband that is why she insisted they name their son Bill. Ted was earlier and Bill was everything to her, and then nothing but pain.
The love, the wonders, the fights, the break up and unequaled pain and chaos of life for months in her senior year in High School. She'd met her first husband, Greg, at a grad party and escaped into his life, but he turned out to be abusive and unfaithful. She stuck it out with him longer than she should have. He should have been in the car accident instead of her 2nd husband, Roger, and her kids should not have been there at all. But Greg would not bring the kids back after their visitation time with him, so Roger and Janet had gone to pick them up … and the drunk driver who rear ended them into the oncoming train brought them all to an end. Except Janet sort of survived in the storm of nothing remembered, loved or lost.
That weekend when her son came to visit, he brought his two grown children with him and their spouses and their little kids … and Bill said he had a surprise for her.
Her Bill from senior year in High School walked in and time stood still. He an old man. She an old woman in a rocker with her family all around. And she remembered before he spoke that she was the one who broke up with him because he would not marry her. She'd buried that for years through all that pain that it brought.
Her family talked. Bill talked. Janet sat stunned, quiet. Then Bill's family, all ten of them came in. His wife had died decades ago. He walked with a limp, turns out from a surgery that was not quite successful. His grandchildren and great grandchildren danced and played and mingled with her children's children.
Her son put some music on, one of her favourite waltzes. He danced with his wife. Then Bill asked Janet to dance. She caught a glimpse of herself in the mirror, smiling for the first time in so long.
Today, may the wisdom of God be yours, that you may dance and smile and remember all that God has shared with you, the sorrows and the joys, as the water laps on the shore of the waters of memories.