Wednesday, April 13, 2022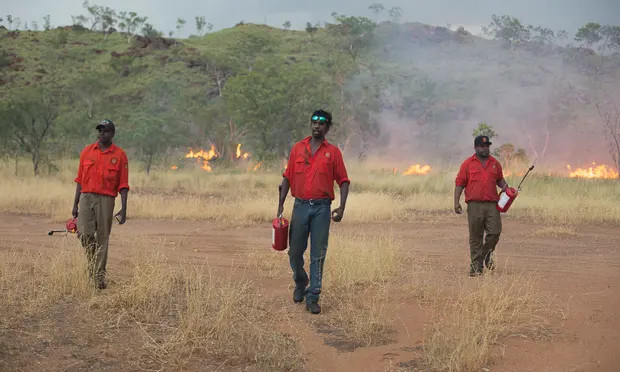 Cool Fires to Prevent Hot Wildfires
Micah 5:3
Therefore he shall give them up until the time when she who is in labour has brought forth; then the rest of his kindred shall return to the people of Israel.
John 12:24
Very truly, I tell you, unless a grain of wheat falls into the earth and dies, it remains just a single grain; but if it dies, it bears much fruit.
Words of Grace For Today
How is it that we make progress forward, onward in life, by surrendering, even dying, as we wait for a saviour to be born, as we wait for the fruit of our sacrifices to grow among the peoples?
This is an out-of-the-ordinary path to follow, to give up, wait, and then be handed victory.
Or is it?
In wars, the strategies of winners have often been to sacrifice many battles, and many lives, in order to win the war, and, as they always say to justify the sacrifices, to save so many more lives and our 'freedom', our way of life (which usually means our people get to be the master who abuse and exploit and leave in poverty the great masses of people for whom the war was supposedly fought.)
In God's good creation there are examples everywhere of life, of flora and fauna, is ended precisely in order that new life can be born and flourish better than it was before. Seeds are a simple ubiquitous example.
Another pressing example is the use of cool fires, cultural fires, to prevent hot, destructive wildfires. The western world exploits and controls nature to provide energy and progress towards … well towards what. Now we see nature (God's good creation) boomeranging back on us. We sought to stop all destructive fires, pulled energy out of the ground in the form of coal and oil to do work for us that we simply could not do for ourselves, and used 'inputs' into farm land like never before to produce enough food to feed the population growing and doubling in less than 100 years!
'Mother Nature', or simple God's good creation, is struggling to survive this human onslaught. Climates change melting waters from the polar caps that will flood hundreds of the biggest cities in the world and displace 100s of millions of people.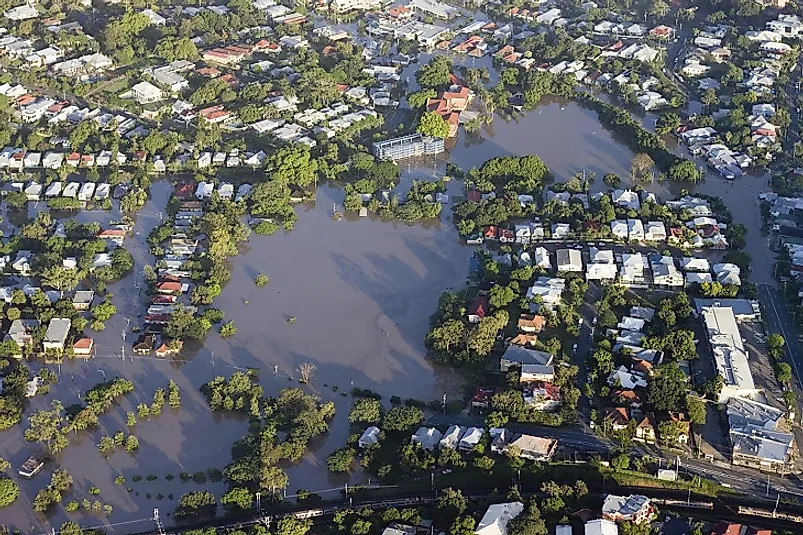 Brisbane Australia 2011 Flooding,
Just One Small Example of Seas Taking Over
Weather patterns change, bring wet climates to previously drier climates and impossibly wet climates and flooding to livable climates … and drought and wildfires to areas previously drier but livable. New deserts are being formed. Wildfires only start by devastating huge areas of land, many larger than a circle taking in Albany NY and Philadelphia PA, or most of England, or about the distance from Athabasca to High River (taking in both Calgary and Edmonton) or more than from Vegreville to Jasper. The smoke from the fires disrupts life down wind for thousands of miles. A wildfire creates its own thunderclouds and lightning, which can start more wildfires. While the land does come back, sometimes, the fires are very hot, very destructive, more so than the flora needs. Fauna can be wiped out not to return.
Seeds must die into the ground to sprout as new life.
Land must burn to rejuvenate some trees and bushes, and to avoid the devastating destruction of wildfires.
Nature responds to unrestrained human exploitation by flooding out the major cities along all coastlines. Fewer humans give the ecosystems of the world a better chance of surviving the human onslaughts. Instead of the human species being extinct or decimated to a few million, a quarter of the present population may survive the next 200 years!
And what of us, now?
As always, God works to bring to an end our hubris and hellbent destruction of ourselves and others around us, by sacrificing Jesus' life, replacing our terrible records with Jesus' (forgiving us) so that we might live, renewed and freed from the unbearable burdens of our own sins … so that we might start to live, at least a bit, as God intended us to live: gently gracious, loving and forgiving, trusting and hope-filled for our unsure futures.