Wednesday, June 29, 2022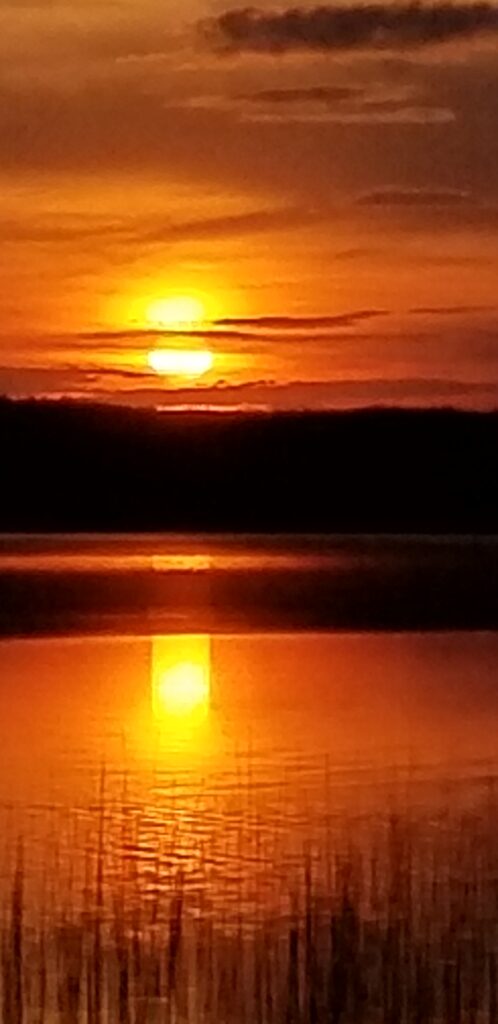 Entering Our Golden Years,
We May Find That
The Golden Hue is Actually
Orange Rust,
and We Are All
Rusted Out,
Done In,
Kaputt,
Until The Spirit
Renews Us
For Another Day
of Service.
Deuteronomy 30:19-20
I call heaven and earth to witness against you today that I have set before you life and death, blessings and curses. Choose life so that you and your descendants may live, loving the Lord your God, obeying him, and holding fast to him; for that means life to you and length of days, so that you may live in the land that the Lord swore to give to your ancestors, to Abraham, to Isaac, and to Jacob.
John 17:3
[Referring to himself in the third person, Jesus prays:] Father, the hour has come; glorify your Son so that the Son may glorify you, since you have given him authority over all people, to give eternal life to all whom you have given him. And this is eternal life, that they may know you, the only true God, and Jesus Christ whom you have sent.
Words of Grace For Today
Sophie was old and tired, worn right out, leaking where leaking definitely should not happen. Through the years so many different people had taken her out to the most remote places, far away places, beautiful places in the wonderful creation of God, and used her and abused her, and then dragged her back home and left her and ignored her until the next time they wanted to drag her out again. Then she would be sold to others who would do the same to her, over and over. She could barely stand up right anymore. It's as if someone had taken her spring right out of her step, if she had had a step left at all. While she had been all cut up to fit someone's fantasy, it had not worked too well. Most of all that pesty leak grew into a big leak, and a second started, and her pretty skin started to turn black, oozing with stink.
Gillis was smaller than Sophie, but his history was pretty much the same, though more extreme. He'd been jacked all around, dragged through all kinds of mud, out into the boonies far from civilization, and there used and abused, smeared with mud, gunk, and all kinds of unspeakables. Lucky for Gillis, though he too was worn right out and had started to leak where leaks should not happen, his did not progress to the stinking, oozing stage that Sophie's had.
Both Gillis and Sophie came to the hermitage in the meadow, bought to give them their freedom, to be fixed up well for their last years. In the peaceful surroundings, with much time, soothing talk, hard work using the tools of a counsellor and healer-fixer-whatnot, at least Gillis became something. First his leak was dealt with, cured and healed with barely a scar left. Then he was treated and cured and fixed up from the inside out, given a new look, if not new, at least respectable. Even his water works were fixed and started to flow as they should.
Sophie sat, waiting her turn, her leaks bandaged up for the time being, the black oozing stopped so that more damage would not take her down. Some of her parts that she could not use were transplanted into Gillis to give him new life. When her time came, she would get brand new organs, parts and pieces until she, too, could go out, if not new, then respectably providing for at least a few people.
Moses puts before the people, after reminding them of the wondrous works of God to bring them to where they are, alive and free, ready to enter the Promised Land, that they have a choice: to serve God who has provided for them and their ancestors following God's Law provided to them, or to turn to other gods, and other ways of living, cursed ways. They get to choose: blessings or curses.
We, too, even today, are free to choose to either serve God and enjoy blessings unending or to turn to other gods and to serve the Devil in all his many guises, bringing curses down upon us and ours.
We have free choice.
Jesus comes to save us from our choices to turn from God, to renew for us the possiblities to choose God, and to follow God's Law, updated as it needed to be, from the many hundreds of thousand of words to a concise comprehensible 'Love the Lord your God with all your heart, mind, and strength, and love your neighbour as yourself, loving especially your enemy.' Of course this Law, Jesus' law taking into it all the Law of Moses and all the commentaries and guides provided to it, is just as impossible for us to keep.
We with free choice, can only 'choose' to serve God and keep God's Law, when the Holy Spirit brings us to so choose and live. A bit of a paradox: free but not able to be free. Martin Luther held it to be single predestination: We can fully choose to turn from God, but only God can and does save us.
This is life, and we have, by the blessing poured over us by the Holy Spirit and the gift of renewed free choice, the ability to choose to 'try' to serve God.
Sophie and Gillis, part of God's good creation and having brought great joy to so many people, now entering their last years of useful life, have no such choice. They are, as one might suspect, merely recreational vehicles, camper trailers, small campers 14' and 12' respectively, both built in the 70's and now near 50 years old. People have used and abused them to camp in. Some with some respect for the camper and creation that the camper made them able to visit and overnight in, some not with tremendous abuse of camper and creation.
Let us give God thanks, this day again, for all that God has made us to be, even if we are old and worn and have sprung leaks and, and, and ….
It's another day in God's Promised Land, the wonders always before us, the blessings flowing freely over us, the work never ending.