Saturday, July 23, 2022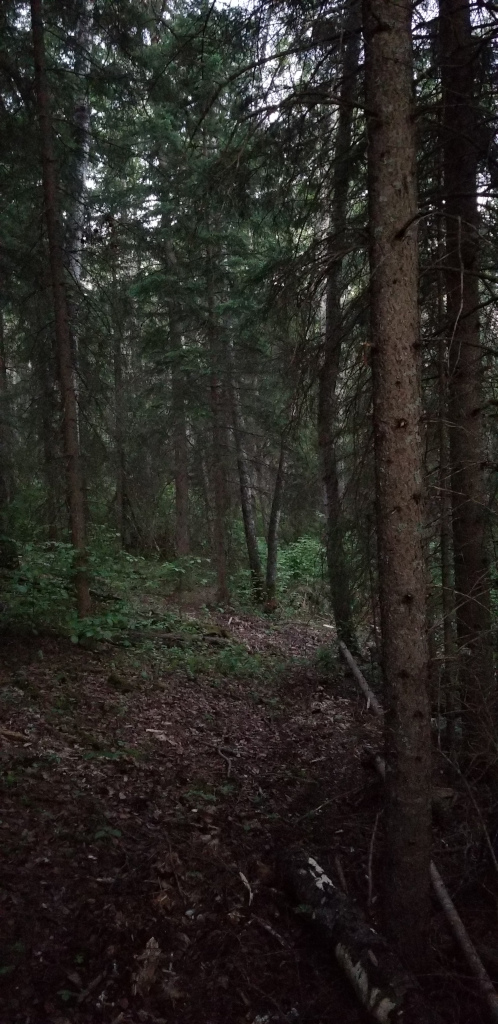 When We Face
'The Dark Woods',
We Can Be Courageous,
For
God Walks With Us
Joshua 1:9
I hereby command you: Be strong and courageous; do not be frightened or dismayed, for the Lord your God is with you wherever you go.
2 Corinthians 12:10
Therefore I am content with weaknesses, insults, hardships, persecutions, and calamities for the sake of Christ; for whenever I am weak, then I am strong.
Words of Grace For Today
Joshua's words are a great example why military leaders are not great inspirational speakers: he can command all he likes, but deciding to be strong and courageous, not frightened or dismayed is a whole lot short of actually being, doing, speaking, thinking that way.
The gap is what most humans have trouble with. Filling the gap between deciding to be courageous and being courageous with commands does not work, not at all. In fact I'm not sure if I know one thing that does work.
Paul's approach is confusing and maybe inspiring. It's just saying when you are weak you are strong doesn't say a lot. The rest of Paul's writing fills it in better. When Paul is weak, his witness to Christ's strength is most obvious, and in what Christ does for him Paul is strong. Borrowed strength as it were.
Joshua may not give great motivational speeches, but his ending or stated cause for our being courageous carries the day, the year, the millennium and really all time for all life: God is with us.
We can be courageous, not because we are strong, but because Christ is strong, and that strength never wavers. Christ is always with us so we can endure many hardships … and still live joyful lives.
This is a day to thank God, and dance on with a good life … good because God dances with us..