Tuesday, August 30, 2022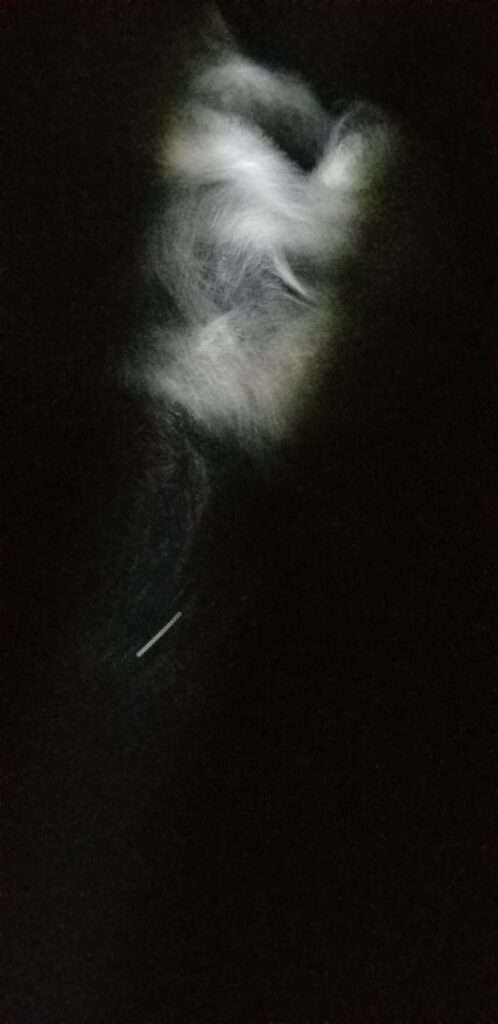 The Holy Ghost,
Or
a Guiding Light Through the Night?
Or Both!
Exodus 14:21
Then Moses stretched out his hand over the sea. The Lord drove the sea back by a strong east wind all night, and turned the sea into dry land; and the waters were divided.
Hebrews 11:29
By faith the people passed through the Red Sea as if it were dry land, but when the Egyptians attempted to do so they were drowned.
Words of Grace For Today
Sometimes, okay honestly, quite often, I wish that I had Moses staff to 'part the troubled waters' that block my escape from my tormentors and from the challenges that threaten to do me in.
Or, as the Hebrews passage states it, I wish I had the faith to part the 'troubled waters' that hem me in and hold me fast to the slavery that has been forced upon me.
But then, it's like waiting for God to rescue you from a flood, and along the way refusing help from neighbours in a truck driving out through the low waters rising quickly, and the rescue boat that comes when the waters have filled the streets and roads, and the helicopter that will pluck you from the roof top. Instead St. Peter gets to point out that those offers for rescue were God at work.
So, it's on with the day's work, trusting that I will wisely choose what to do today of the many I can do or at least start doing today (and maybe even some that I think are impossible yet!)
The light shines, so it's time to work. Now if the solar system were not burned out that would translate into power to use for some of the work. That's one thing that I need to work on, since I'm low on gasoline for the generator!
Small challenge of power. At least it is not someone else fight to take my power from me. For that I am always thankful.
On with the day. What will it bring, and what can be done. That will be seen and given thanks for as the sunsets and I lay down to rest.
And for you? What will the day bring? More wishes for Moses' staff, or focusing on what is possible … even if it looks impossible to start with?!