Morning Mist and Mystics
The wonders of pristine nature are fodder for a photographer, and in that there are rare and not so rare events that a photographer salivates in anticipation of encountering. We go to great ends to create our best chances of encountering light, special light in special places.
One of those is to find fog in the early sunrise light draped across our landscape.
This morning I woke a good hour plus before sunrise and prepped well for a morning outing in the canoe. As I stepped out the door to see the lake not 20 feet distant flowing with fog in the dawning light I gave up on the physical benefits of an early strenuous paddle about the lake and prepped tripod and camera, first shooting from land and then (of course without the tripod) from the canoe.
Wonders appeared and unfolded for a few seconds before melting away as something else emerged to exist only fleetingly. And that is a favoured series of circumstance to encounter, possible only by dedication, planning, preparation and persistence, hoping and wishing … and good luck.
This the mystic knows well and in truth: the infinite can be encountered like light particles waving at you in the fog. You know what you've seen and it makes the world a marvelous work of creation, touched and blessed by our creator and made visible, with dedication, planning, preparation and persistence, hoping and wishing … and good luck. Profound truth is never easily discovered, but only by wading through the labyrinths of confusion, betrayal and misdirection can one see and know truth, the truth of the infinite. And that truth is simple not simplistic, profound not faked, graceful not vengeful, creative not destructive or dismissive.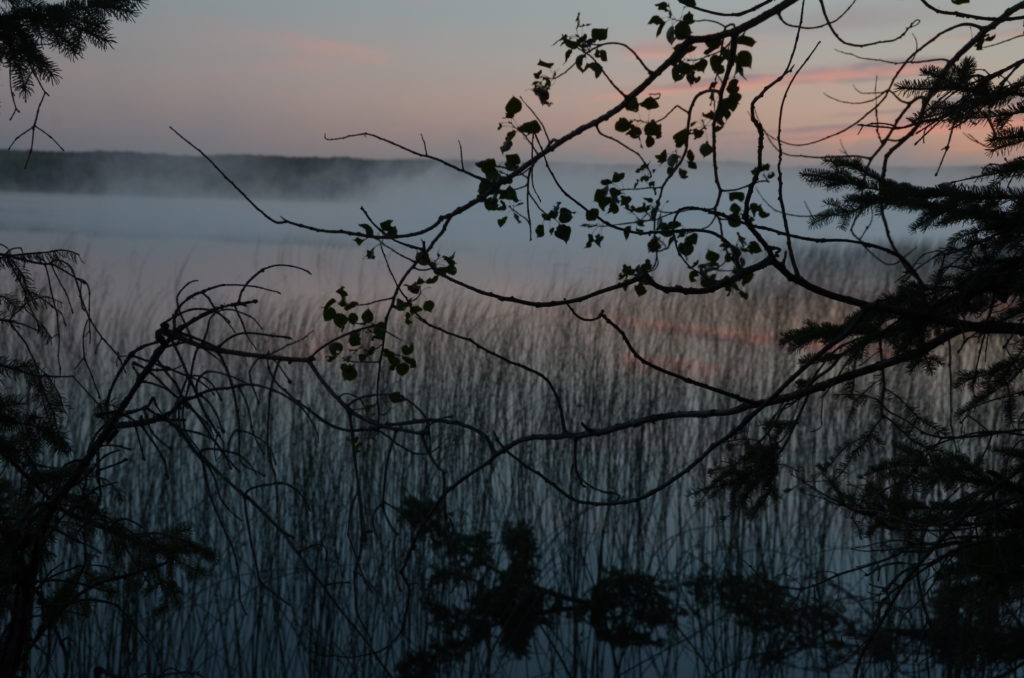 This was the misty view out the front door.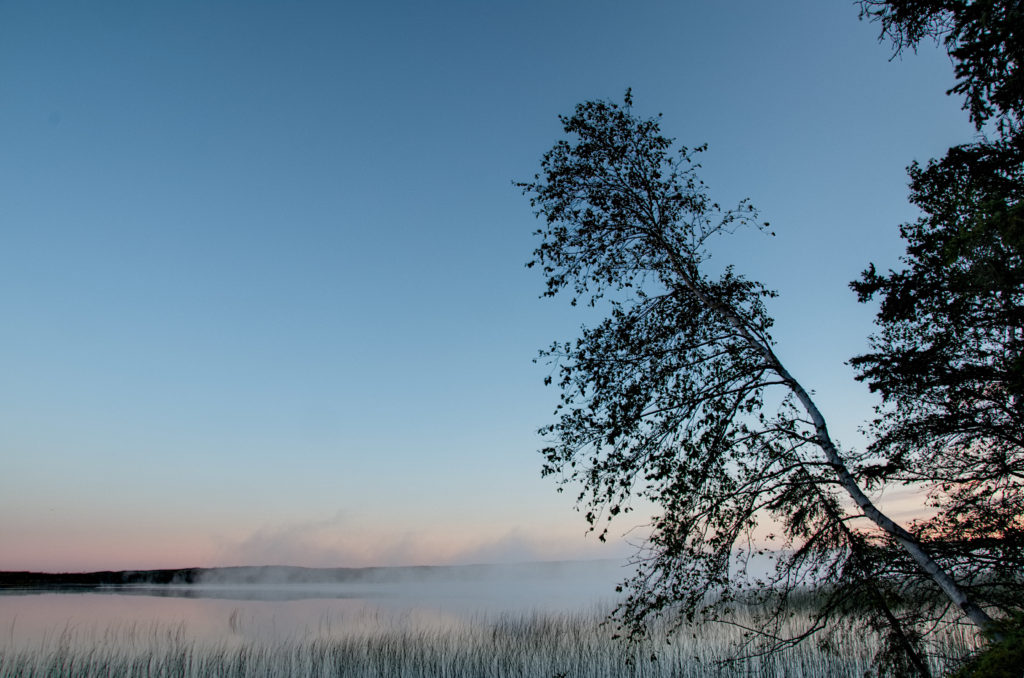 The view from the boat launch site.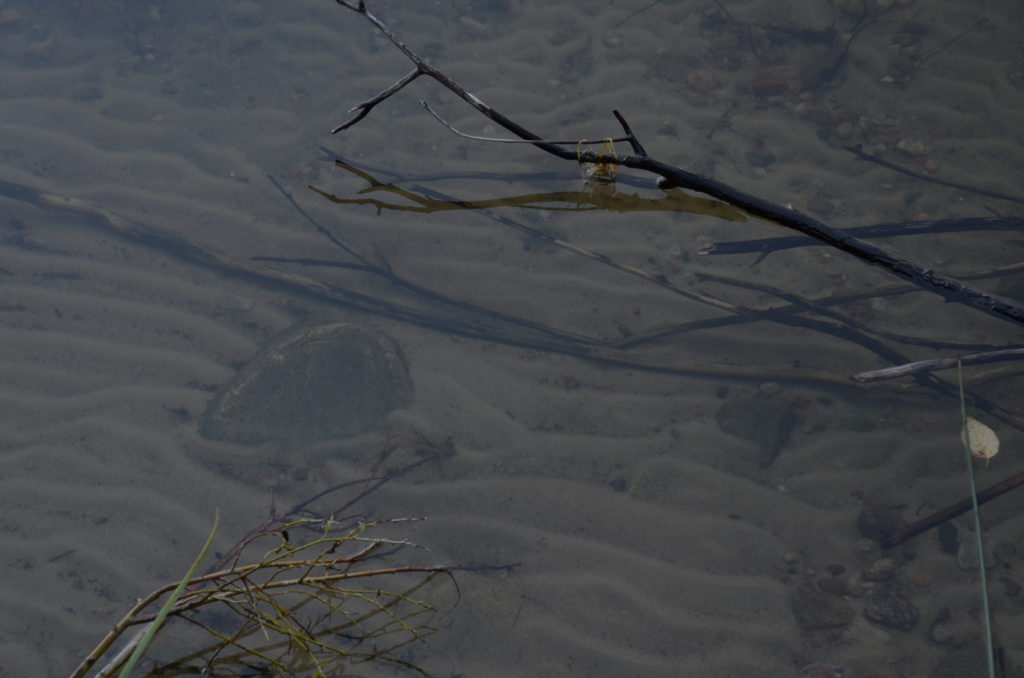 Looking down, clear as a bell.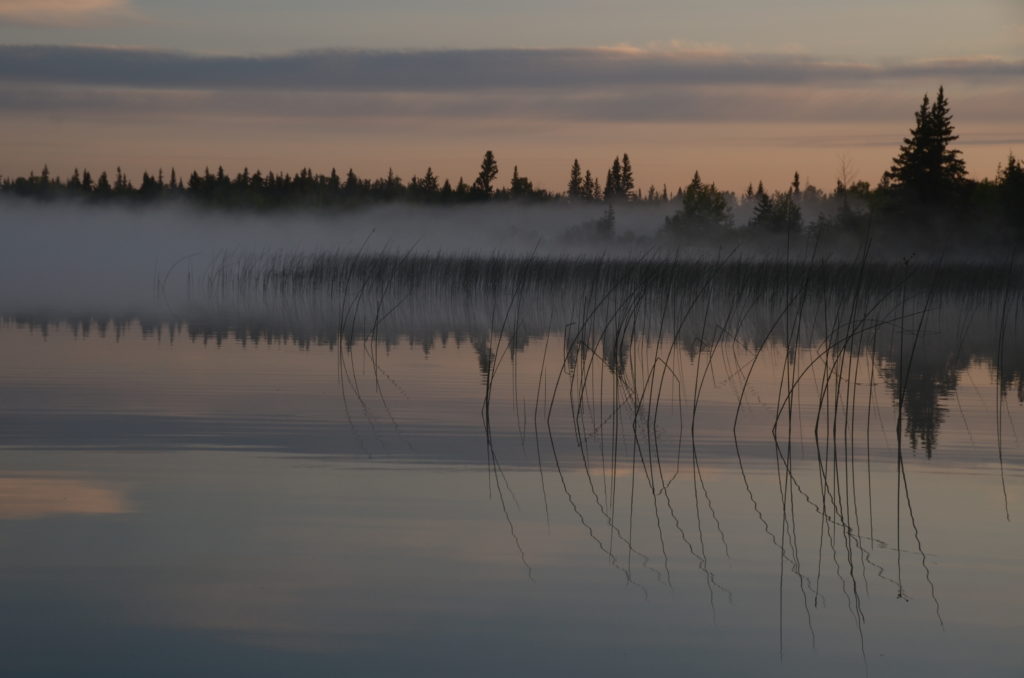 Reeds reflected.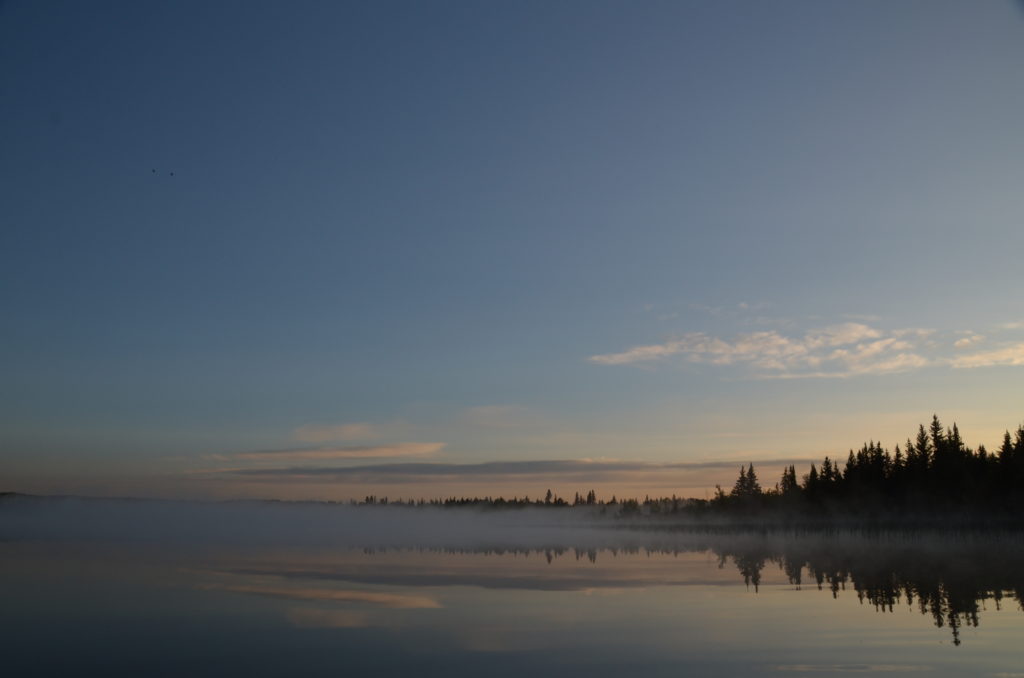 The point of it all.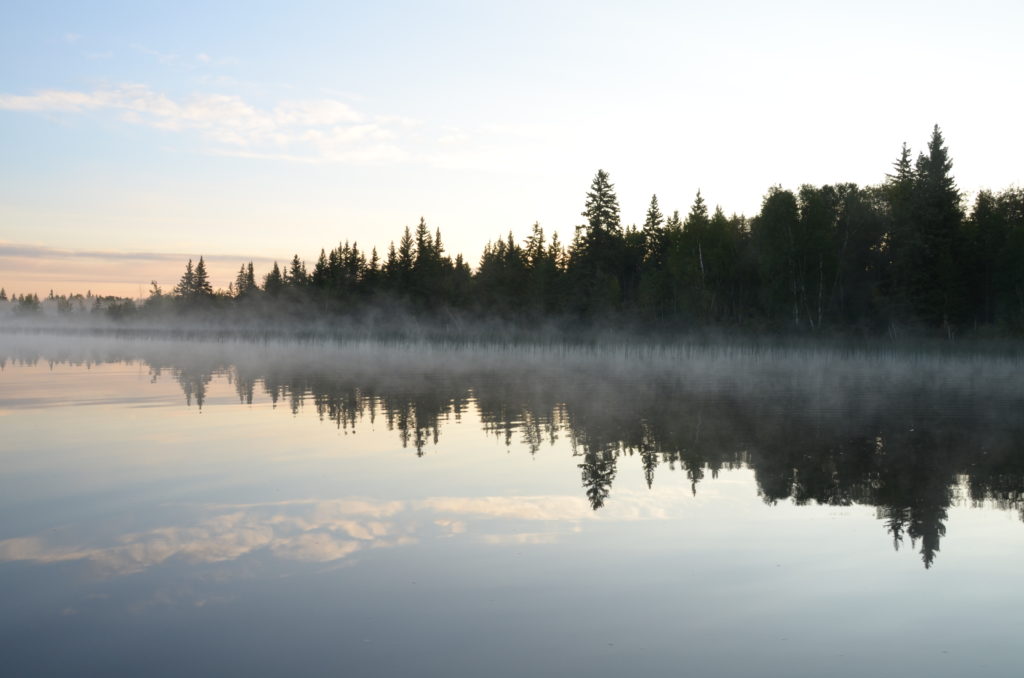 Reflection Induction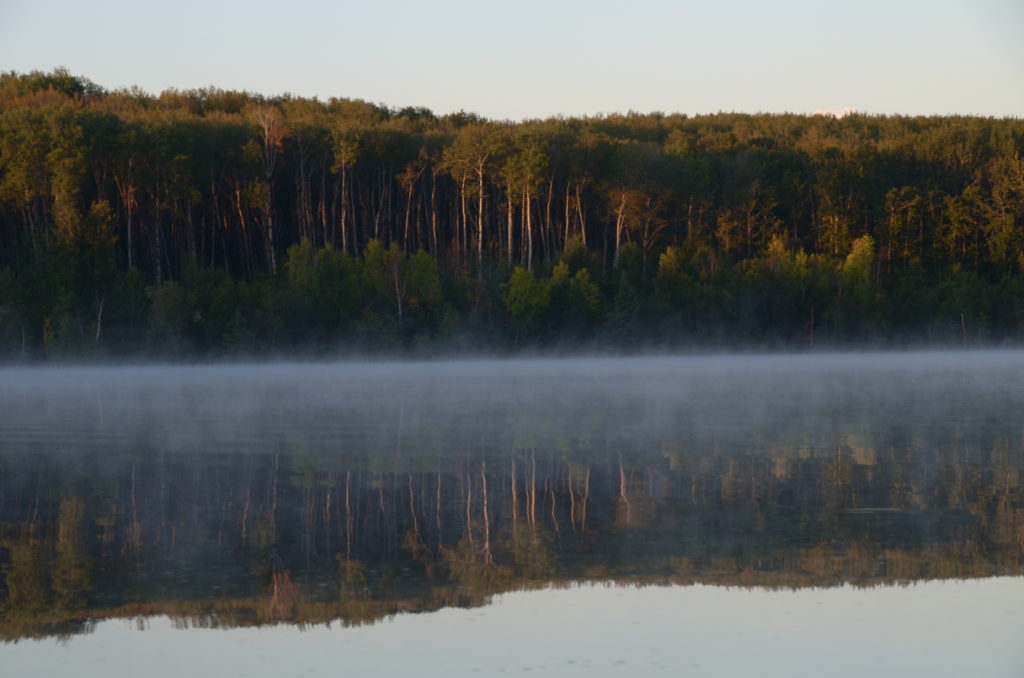 White birch over and under the fog.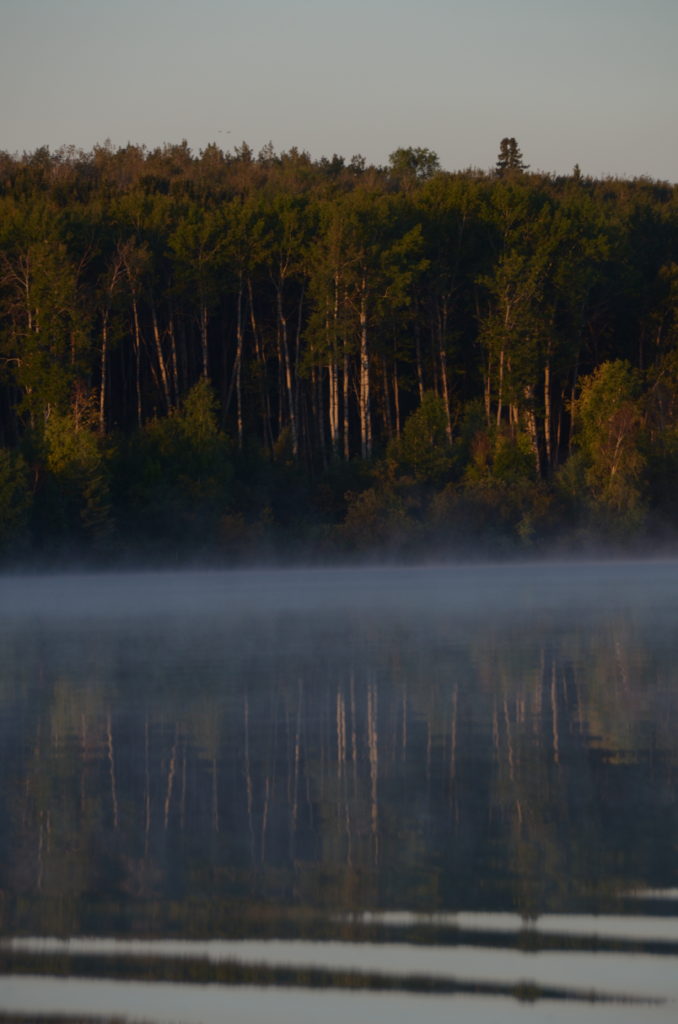 Or standing the tall way.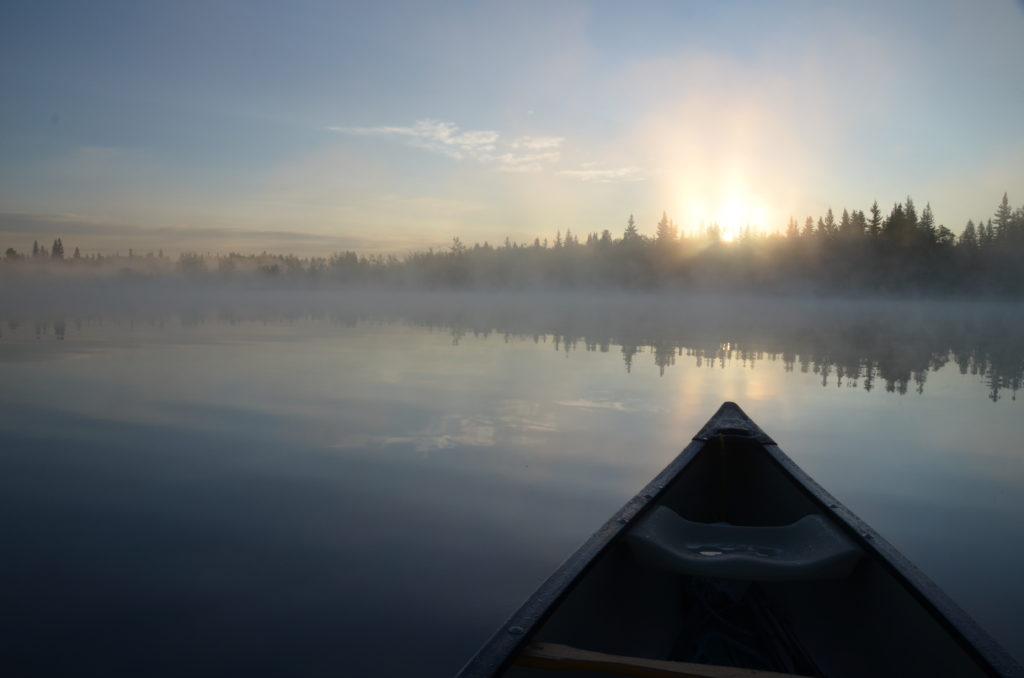 The vehicle that took me to the sunrise and the sundogs in summer.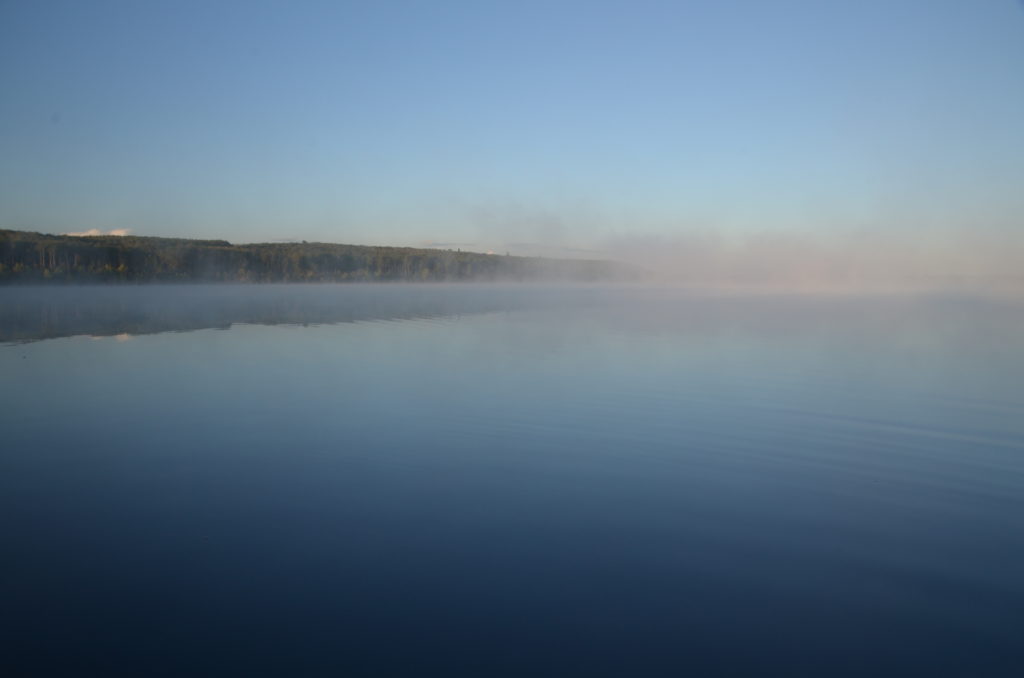 Back Behind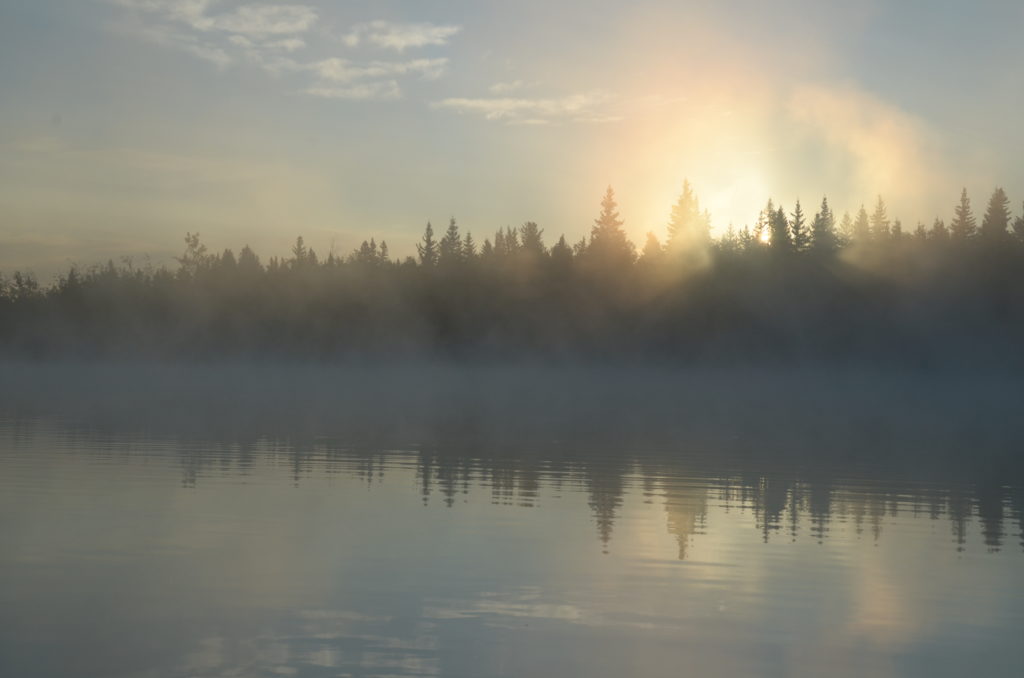 Sundogs in full force.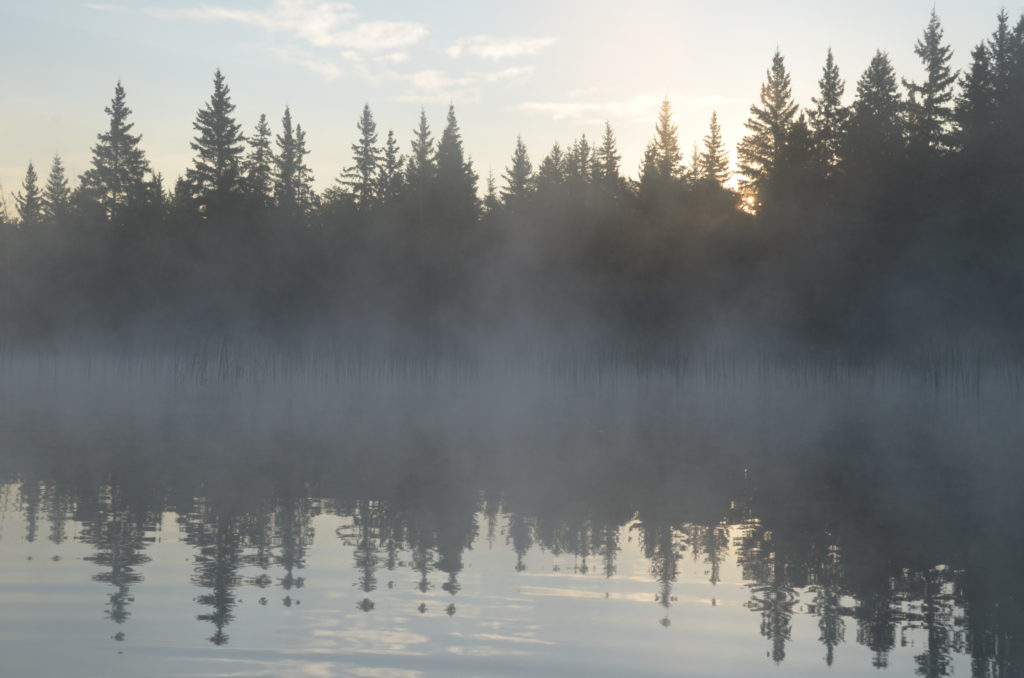 A few ripples.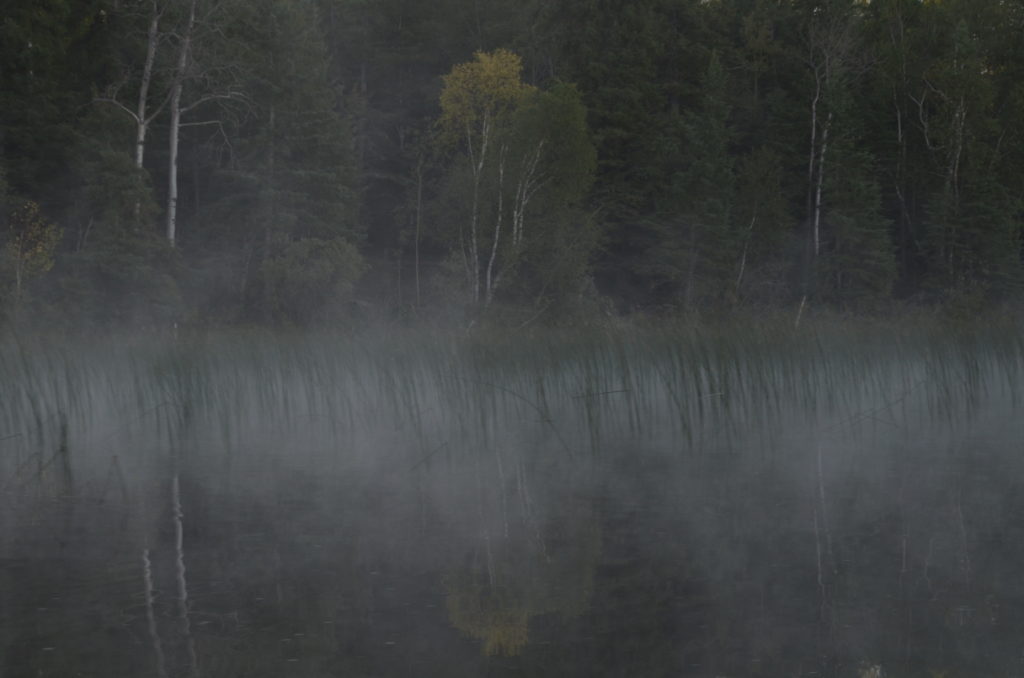 The birch of another campsite on the shore.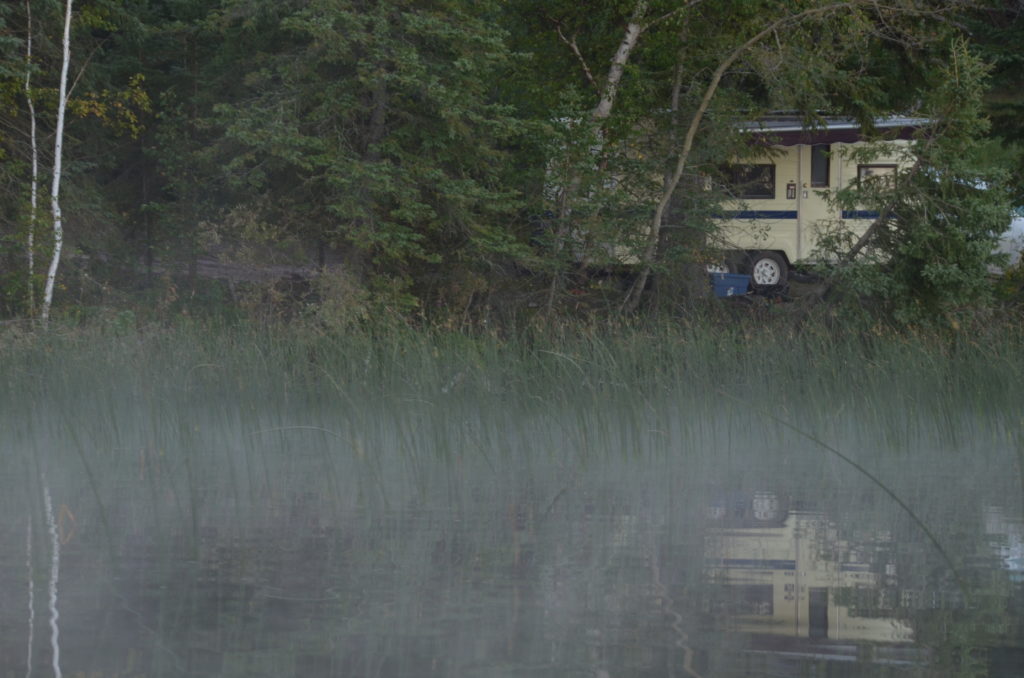 The kitchen sink on wheels against the birch long standing yet pretty young.
Out of these mists rose the mystics of many makes, all connecting through the fog of our limited perceptions to the light still bright on the other side.
This mysticism of Grace gives life to all who encounter it, and guides one to give life to all others.
There is no room in these misty mystical moments or at any time for anything other than forgiveness of the other, and of oneself fully forgiven already.