Wednesday, June 30, 2021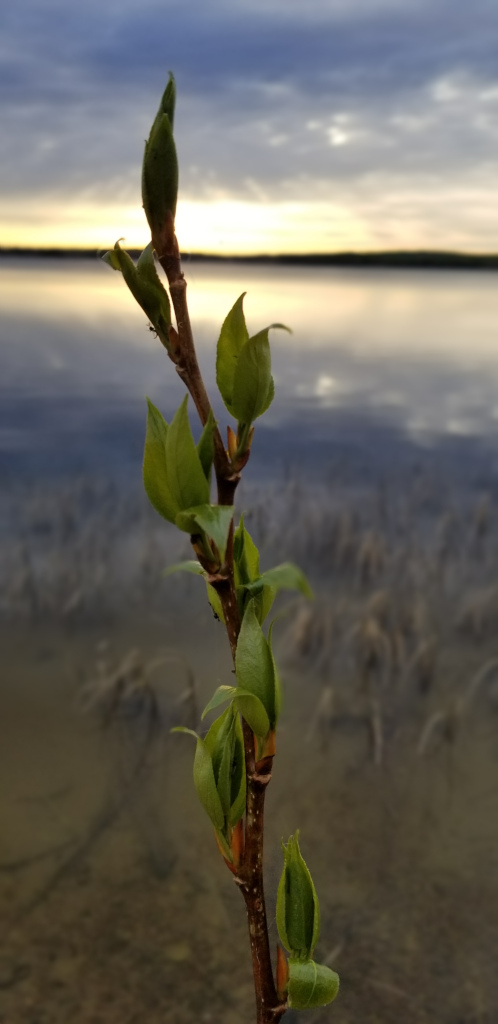 God Provides All That The Bushes Need to Grow.
How Much More God Gives Us,
All We Need To Live
To Live Now in Eternal Life!
Isaiah 53:1
Who has believed what we have heard? And to whom has the arm of the Lord been revealed?
1 Timothy 6:12
Fight the good fight of the faith; take hold of the eternal life, to which you were called and for which you made the good confession in the presence of many witnesses.
Words of Grace For Today
Take hold of eternal life!
Fight the good fight!
Too often we read these words as if we need to succeed in the good fight in order to have eternal life.
God sent Jesus to give us a story that proclaims God does not deal this way with us. First God gives us forgiveness, renewed life, and promises us eternal life, no strings attached.
So equipped with this hope, we are able to fight the good fight.
As John Lewis put it: get into trouble, good trouble. By that he meant trouble that makes a good difference for yourself and others … all others.
Arnold grew up in a model created by the Stasi: anyone and everyone was recruited (that is compromised and blackmailed) to spy on and report on dissidents to the State ideology even though everyone knew it was foolishness, an irreality forced upon the people and even the leaders. For him there was no truth to anything; the Stasi rid him of that early on. The only thing that made one's life good at all was money, and control of others to keep them from discovering how compromised one's self was. So he lived. Incapable of loving other people, because they were in the end only more means to keep control, to create a story of himself as a person without weaknesses or faults (for that everyone around him was blamed for his mistakes).
Tina grew up in a missionary family, a medical missionary family, where more than anything else service to God by bringing life to other people was one's life long project and source of meaning. Everything else, even money was at least secondary.
The enticement Arnold put out to Tina to swallow her into his life to provide care for his children and provide a sexual mate for himself was powerful, well coordinated, persistent and successful … as most everything Arnold put his mind to. When life together demanded Arnold to take a serious look at his abuse of his first wife which lead to her suicide, and his abuse of Tina, the gaslighting and isolation increase to a fever pitch, until Tina tried to kill herself.
When she survived and Arnold was told how terrible it would look if his two wives both committed suicide he covered up her attempt to escape his abuse, and started to tell terrible stories about her. Most were stories about himself, his faults, his abuses, but he told people that it was Tina. The believed him, it was so easy. The police helped by enticing other witnesses to provide false reports about Tina. And the judges swallowed it easily, and added their own material lies in order to send Tina to jail.
Arnold suffers terror jags, like panic attacks that come without warning, sending him into dangerous territories of anger and demands of others to make things right, things that cannot be made right because so much of his life is constructed out of lies about others in order to make himself feel good about himself, and for him to look good to other people … so they will support him no matter the lies he tells.
Tina lives on the edge of survival, desperate financially, and thankful for everyday. Eternal life is already arrived for her, and each day she gives God thanks. She never imagined this is what the 'good' fight would look like, or demand of her. Life is precarious at best, and always, always blessed knowing that she has God's eternal word to share with others, the living Word of God.
In the record setting heat that is sitting across the west, Tina knows how precious living water is, how precious eternal life already now is, and how precious every day is.
There is always someone to encourage, to comfort, and to share God's promises with. This is the life built on God's truth.
Arnold lives a life always tumbling into chaos because it is constructed out of piles of lies, like a house built completely out of playing cards. Playing cards are not good construction material for real houses and lives that need withstand storms and high heat waves and winter deep freezes.
The only thing sure enough to build a life from, a life that can withstand well no matter the heat, no matter the storm, no matter the cold. That one sure thing is God's love that allows us to live in the truth.
The truth today is simple: it's hot, real hot. It will get hotter tomorrow, the next day, and maybe finally be only warm a few days after that. The truth is winter's cold will be welcomed, and for now the heat will be celebrated as gift from God enabling us to live even more fully (once it cools down a bit!)
Thanks be to God!